Anti-Bullying Week 2018 had the theme 'Choose Respect. We created lesson plans and activity ideas to help pupils 'choose respect'.
You can download the pack and the associated resources at the bottom of this page.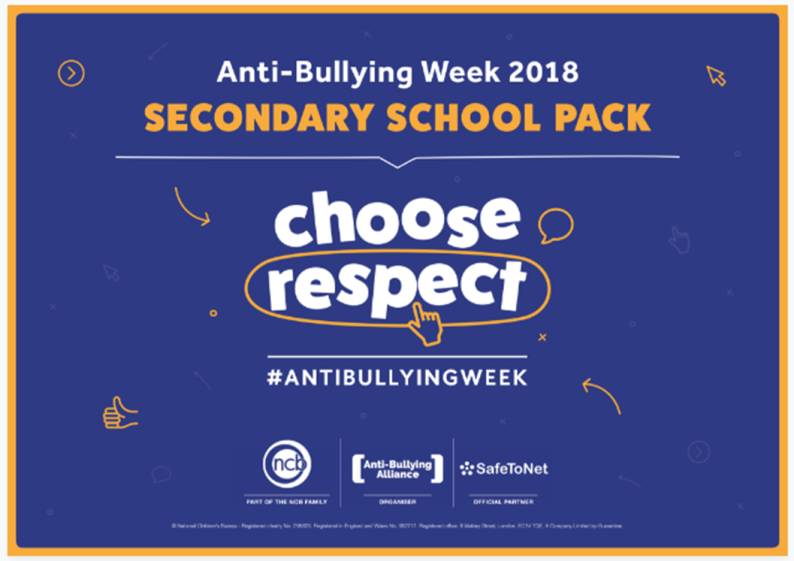 Assembly Plan 
The assembly is designed to encourage students to think about what they consider respect to be. It aims to: 
• Develop an understanding of the concept of respect and understand that they can choose to respect 
• Identify respectful and disrespectful behaviours and the impact of such behaviours
• Encourage children to evaluate their own views regarding respect
Lesson Plan
Following on from the assembly, the lesson focuses on exploring what respect means to each individual student and identifying respectful behaviours. The students will discuss how some specific situations can be changed so that they are more respectful. 
Examples are also supplied to extend tasks or make tasks easier when necessary. The timings are only a guide and extra time may be needed to ensure that the students' opinions and thoughts are fully explored.  
Cross curricular ideas
The cross curricular ideas take the theme of respect and apply it to a range of subjects.
At the bottom of this page you'll find the school pack and other resources.