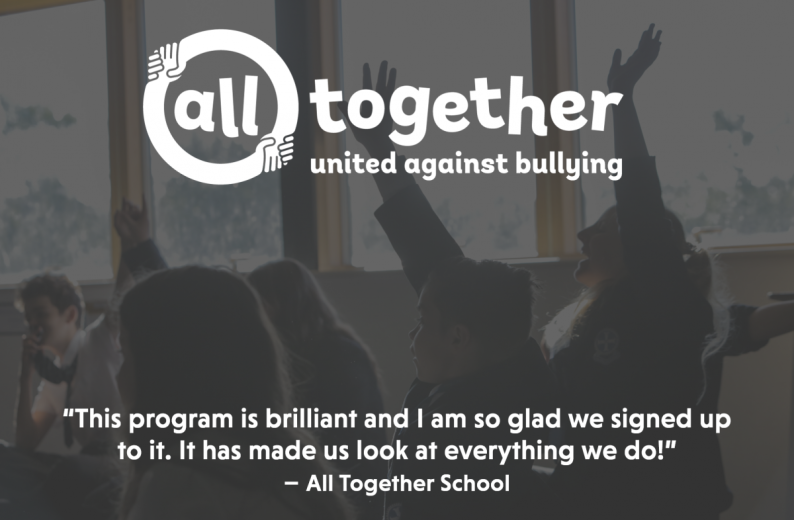 ABA's All Together programme is a whole-school anti-bullying programme offered free to schools across England.
It is mainly based online and involves: 
access to the All Together Online Hub, an online platform through which schools are able to audit their current anti-bullying practice and create an anti-bullying action plan that is tailored to their needs
targeted resources to help tackle bullying. This also includes specific resources to help tackle bullying of at risk groups. 
access to the 'All Together Pupil Wellbeing Questionnaire' which will tell you about levels of wellbeing and bullying among your pupils and allow you to monitor progress over the course of the programme. The results will report on a variety of indicators including SEN/disability and free school meals
online CPD-certified training for all staff, including a module on cyberbullying
It opened my mind and showed how we can address the issues we are struggling with.
 We've found it really simple and incredibly useful. It's informed policy and practice and, hopefully, will prove to have had a huge impact. Well done - please keep it running next year too!