Funded by Dr. Martens Foundation, this project aims to tackle appearance-targeted bullying and help children and young people be their true selves.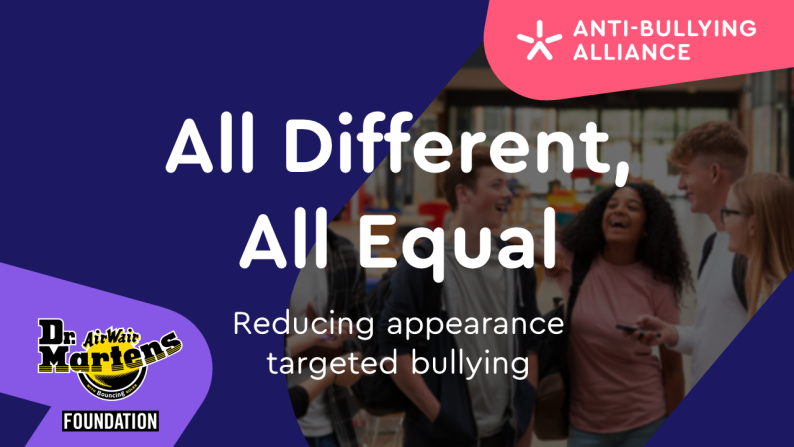 The pandemic has had a significant impact on our work and ability to reach young people. With young people at home for long periods of time, spending longer on social media, we've seen poorer wellbeing and more concerns about appearance-targeted bullying.
Appearance-targeted bullying has been a real issue impacting young people's self-esteem. It can often be linked with other types of bullying such as racist, disablist and sexist bullying, and bullying of LGBT young people. It is often considered the most common reason for children experiencing bullying, and especially affects women and girls.
More than half of young people report being bullied for how they look, with half of those saying it started before the age of 10. Youth practitioners are at a loss about how to effectively prevent this and allow children to reach their full potential.
Thanks to support from the Dr Martens Foundation, in April 2022 we began work on delivering a much-needed project focusing on appearance-targeted bullying. We are now working on creating online training materials to give the children's workforce community across the UK the skills to protect young people from appearance-targeted bullying and help children be their true selves.