Each year the Anti-Bullying Alliance coordinates Anti-Bullying Week in schools across Wales. This is the first year we have held an award for school staff who go beyond the call of duty to support children with issues such as bullying, family life, relationships and health. The unique thing about the award is that pupils nominate the member of school staff they think should win the award and the winners are chosen by a panel of young people.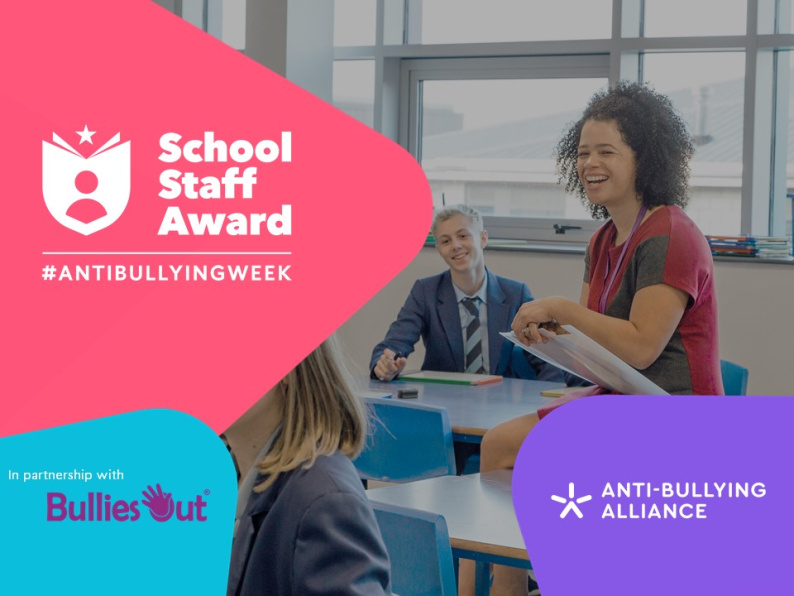 All nominees have received received a certificate to surprise the school staff and we've worked with young people to select two winners, one for primary and one for secondary. We're delighted to deliver the School Staff Award in Wales with our friends at BulliesOut. 
We are delighted that St David's Hotel & Spa have supported the School Staff Award Wales and provided prizes for the Primary and Secondary School award winners. Winners will receive an Overnight Stay with a Full Welsh Breakfast and use of the Spa at the 5* St David's Hotel and Spa in the picturesque Cardiff Bay.  
The winners are ...