Each year the Anti-Bullying Alliance coordinates Anti-Bullying Week in schools across England. This is the fifth year we have held an award for school staff who go beyond the call of duty to support children with issues such as bullying, family life, relationships and health. The unique thing about the award is that pupils nominate the member of school staff they think should win the award and the winners are chosen by a panel of young people.
All nominees have received received a certificate to surprise the school staff and we've worked with young people to select two winners, one for primary and one for secondary. We're delighted to have had the support of Radnor Fam - who have the leading school drinks brands, Radnor Fizz, Radnor Splash and Radnor Fruits - selected the Anti-Bullying Alliance as its 'Charity of the year'! Radnor Fam have kindly provided the winners with an incredible prize of an overnight stay an overnight stay at the Shropshire Pub, Bar and Rooms, The Lion in the picturesque village of Leintwardine, with a two-course dinner, a bottle of wine and breakfast included!    
We're delighted that the Minsiter for Children and Families announced their winning of the Award at our Anti-Bullying Week celebration event and the winners are below along with statements from the pupils who nominated them. Congratulations! 
The winners are ...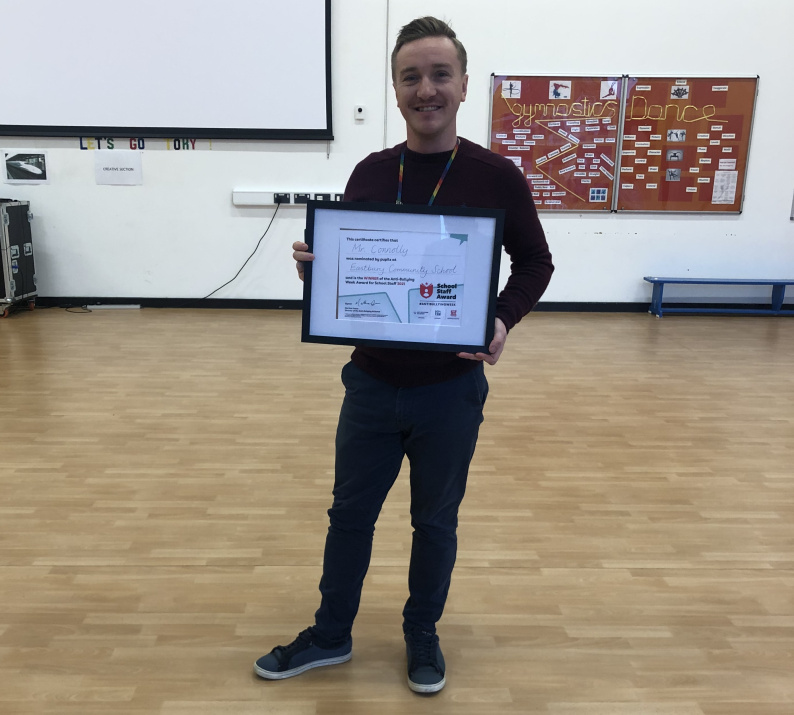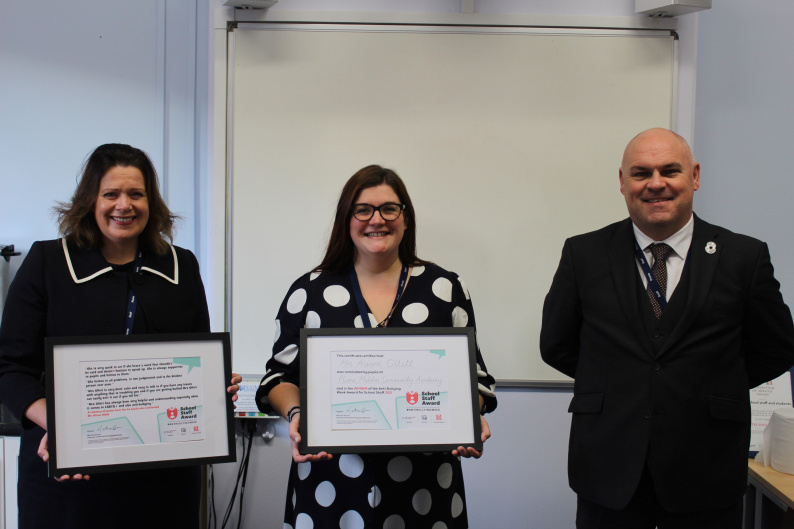 Congratulations to Mr Connolly and Mrs Ollett from everyone at the Anti-Bullying Alliance and Radnor Fam!