Platinum-selling, chart-topping rock band BAD WOLVES has teamed up with the Anti-Bullying Alliance to shed light on the fight against bullying and advocate for mental health awareness.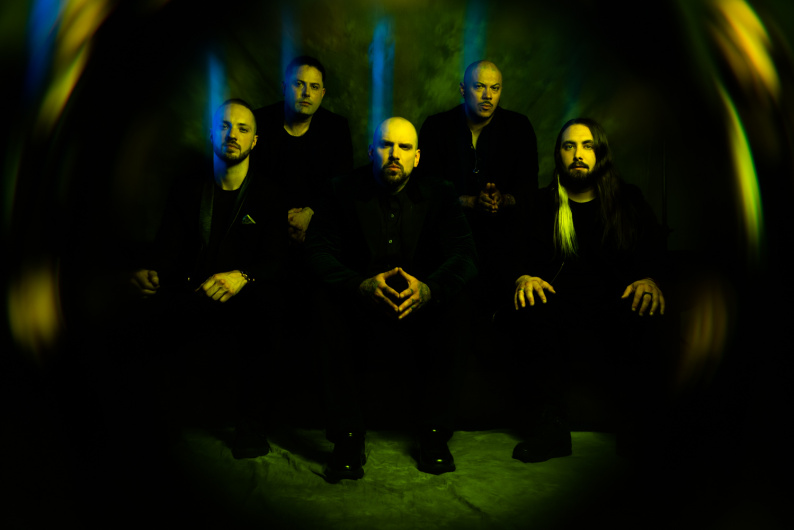 As the US rockers release their third album 'Bad Monsters', fans watching their music videos online will get a chance to participate in Anti-Bullying Week 2021 (15 to 19 November) by donating to support the campaign or getting involved in other ways.
The theme of the band's new album, and its title, is about confronting one's own demons and was one of the reasons why the band was keen to partner with the Anti-Bullying Alliance ahead of a tour in Europe starting in January 2022.
Anti-Bullying Week is celebrated in over three-quarters of schools across the country, and this has the theme 'One Kind Word'.
Help by making a donation to the Anti-Bullying Alliance: 
To donate £1, text LIFELINE to 70201

To donate £3, text LIFELINE to 70331

To donate £5, text LIFELINE to 70970

To donate £10, text LIFELINE to 70191
Fundraising, payments and donations will be processed and administered by the National Funding Scheme (Charity No: 1149800), operating as DONATE. Texts will be charged at your standard network rate. For Terms & Conditions, see www.easydonate.org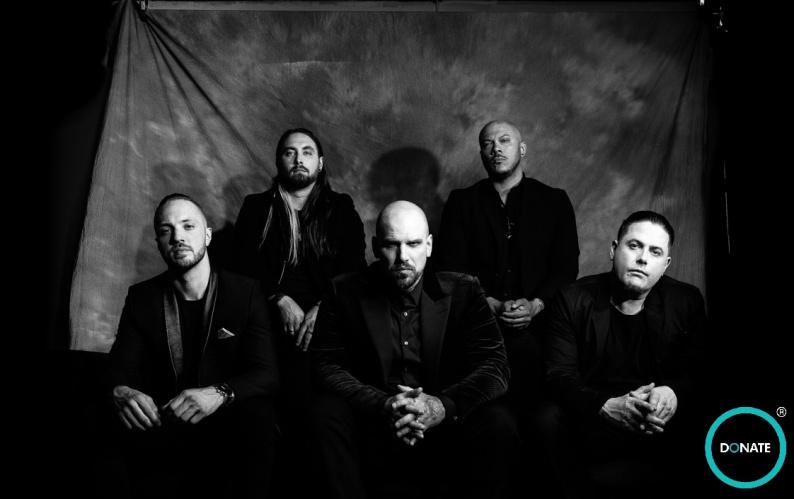 Notes to editors
For further information about Anti-Bullying Week please contact the National Children's Bureau media office: [email protected] / [email protected] / 07721 097 033.
For information about Bad Wolves contact: www.betternoise.com  
 About Anti-Bullying Week
Anti-Bullying Week takes place from the 15-19 November 2021. The theme is 'One Kind Word'.
Anti-Bullying Week is organised by:
About the Anti-Bullying Alliance
Anti-Bullying Week is coordinated in England and Wales by the Anti-Bullying Alliance. We are a unique coalition of organisations and individuals, working together to achieve our vision to: stop bullying and create safer environments in which children and young people can live, grow, play and learn. We are part of the National Children's Bureau. We are united against bullying.
For more information visit: www.anti-bullyingalliance.org.uk
About the National Children's Bureau
For more than 50 years, the National Children's Bureau has worked to champion the rights of children and young people in the UK. We interrogate policy and uncover evidence to shape future legislation and develop more effective ways of supporting children and families. As a leading children's charity, we take the voices of children to the heart of Government, bringing people and organisations together to drive change in society and deliver a better childhood for the UK. We are united for a better childhood.
For more information visit www.ncb.org.uk
About Bad Wolves
Expectations never mattered to Bad Wolves. Instead, the Los Angeles band fused unpredictable metallic intensity and impressive instrumental proficiency to arena-ready hooks, transforming from underdogs into elite platinum-certified hard rock contenders without compromise or apology. Since 2017, the core group—John Boecklin [drums], Doc Coyle [lead guitar, backing vocals], Chris Cain [rhythm guitar], and Kyle Konkiel [bass, backing vocals]—have consistently subverted expectations and accomplished the seemingly impossible. In 2018, the band earned a platinum plaque, topped iTunes, and ruled Active Rock at #1 for three weeks straight. This momentum also propelled their debut album, Disobey, to a Top 25 debut on the Billboard Top 200. In between performing to sold out audiences on multiple continents with heavyweights such as Five Finger Death Punch and Megadeth, 2019's N.A.T.I.O.N. yielded their fifth straight #1 at Active Rock, "Sober," and brought their total stream tally past the half-billion mark—unprecedented for a modern rock band. Not to mention, LoudWire hailed it among the "50 Best Rock Albums of 2019" as Billboard and Consequence of Sound chronicled their rise. In the midst of 2021, Bad Wolves welcomed Daniel "DL" Laskiewicz—previously of The Acacia Strain—as lead vocalist, ushering in a new chapter with their third full-length offering, Dear Monsters, [Better Noise Music], led by the single "Lifeline."
Connect With Bad Wolves: Website | Facebook | Instagram | Twitter | YouTube
About Better Noise Music
BETTER NOISE MUSIC is the premiere independent music label under BETTER NOISE ENTERTAINMENT, a content creation and marketing company that produces music, books, films, documentaries, TV shows, theatrical productions, and tours. Better Noise Music (formerly Eleven Seven Music), founded in 2006 by music industry veteran and independent pioneer Allen Kovac, focuses on artist development and has grown into a music industry independent powerhouse, with a roster including Mötley Crüe, Five Finger Death Punch, Escape The Fate, AWOLNATION, All Good Things, From Ashes To New, Asking Alexandria, Cory Marks, Papa Roach, Bad Wolves, Nothing More, and The Hu. Partnering with FUGA, AMPED and Membran, the company operates a global marketing and distribution platform with offices in New York, Los Angeles, Nashville, London, Berlin, Toronto and Sydney. 
Connect With Better Noise: Website | Twitter | Facebook | Ig | YouTube