This article examines the key findings relating to bullying from the Early Intervention Foundation's report on 'Adolescent mental health A systematic review on the effectiveness of school-based interventions' (July 2021).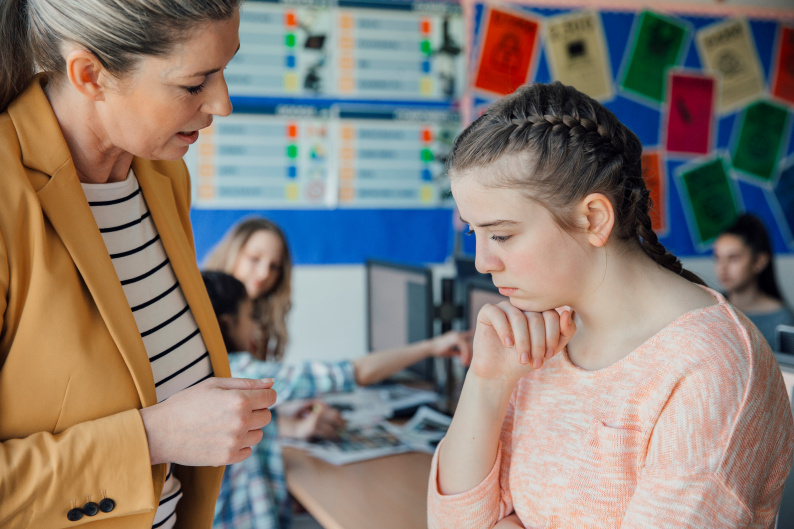 The report highlights the evidence that children's mental health has been getting worse over the past 20 years and that the Covid-19 pandemic, in particular, has exacerbated this, with particular increases noted amongst 11-16-year olds.
There is a strong link between mental health and bullying. Young people who have experienced bullying are more likely to experience mental health issues and those who have mental health issues are more likely to be bullied. Interventions aimed at supporting young people's mental health are therefore intrinsically linked with bullying prevention work.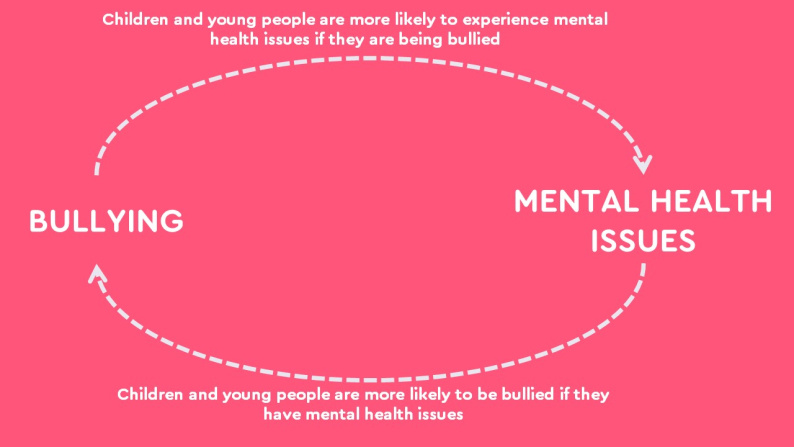 This article looks at the key findings of the report with a specific focus on the links between the effectiveness of interventions designed to support young people's mental health and outcomes for reducing bullying. The report focuses on what works and looks at a range of interventions, with case studies and examples of specific programmes that show real promise in reducing bullying. 
Key findings include:
The Bullying prevention interventions reviewed - particularly whole-school programmes - are effective in reducing the frequency of both face to face and online bullying victimisation and perpetration and that there is a positive effect on reducing face to face bullying perpetration.
The interventions designed to reduce sexual violence and harassment are most effective when delivered to young people at risk of experiencing sexual violence and can reduce sexual violence perpetration and victimisation, particularly if interventions are embedded in a broader whole-school approach.
There is evidence that some violence prevention interventions can also have an impact on other behavioural outcomes including bullying victimisation.
Early interventions that focus on enhancing social, emotional and behavioural skills are a key part of bullying prevention work and reduces the likelihood of young people engaging in bullying behaviour.
Convincing evidence that CBT interventions delivered by external professionals are key to improving mental health outcomes of young people.
The report provides a number of recommendations and also highlights implications for policy, including:
Evidence-based programmes must be prioritised over other programmes and resources available to schools
Support schools to adopt and embed a whole-school approach. Evidence shows programmes are more effective and the effects are long-lasting.
Focus on high-quality implementation of interventions to ensure schools are supported to achieve successful outcomes for young people.
Develop the skills and confidence of the children's workforce as part of a whole-school approach to better support young people and ensure the approach is embedded.
Provide external mental health expertise to schools to support the most vulnerable and develop systems to identify those most at risk to enable early interventions.
The report also highlights where the gaps in the evidence are, which include:
How effective mental health and behavioural interventions are for specific groups of at risk young people, such as those with protected characteristics

A lack of research on the impact of interventions aimed at addressing online bullying
There is a useful table in the appendices which provides an overview of the range of different interventions that were reviewed and summarises the results and effectiveness of each, including the interventions that helped to reduce bullying.   
Click here to read the full report
If you'd like to learn more about the links between Bullying and Mental health, Sexual Bullying and whole-school approaches to reducing bullying, we have free CPD-certified online training available here: https://anti-bullyingalliance.org.uk/tools-information/free-cpd-online-training
You can also read about the findings of ABA's whole school anti-bullying programme, All Together.