The SafeToNet Foundation has announced it is providing one million free-for-life licences of the SafeToNet mobile safety app for UK families in order to help keep the nation's children safe online.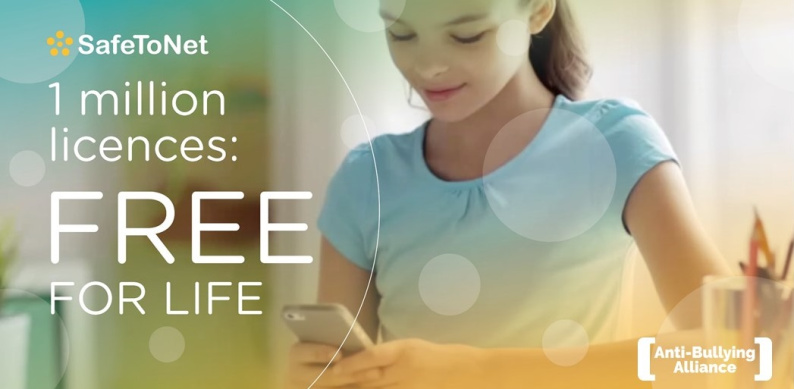 On Thursday 25th June, the SafeToNet app was added to the government's online safety advice webpage. To access the free-for-life licences parents can register their details by clicking the SafeToNet link below before the 1st August and must have activated the app before the end of August. Further details can be found at https://safetonet.com/foundation/covid/
At a time when children and young people are spending an unprecedented amount of time online due to lockdown, the offer gives families the peace of mind that their children can interact more safely as they use their phone or tablet.
The SafeToNet 'free for life' offer supports the government's objective, alongside law enforcement, charities and international partners, to lead the world in tackling online harms and to make the UK the safest place in the world to be online.
SafeToNet, the first cyber safety app of its kind, provides a safe and practical solution to online safeguarding whilst always balancing the privacy rights of the child with the primal need of a parent to keep their child safe. Its award-winning technology uses artificial intelligence and behavioural analytics to safeguard children online in real-time, as they use their mobile device. Educating children 'in-the-moment', it acts as a safeguarding assistant that contains an intelligent keyboard to detect threats such as bullying and sexting as they happen and helps prevent children from sending harmful outgoing messages before any damage can be done. The app's AI-driven software runs only on the device and fully protects the privacy rights of the child as it never lets anyone see what the child is typing or what they are seeing. 
SafeToNet Group CEO Richard Pursey said:
We are delighted to be supporting the UK Government in safeguarding the nation's children online. It is leading the world in tackling online harms and has shown clear drive in finding new ways to help families that are spending increasing amounts of time online. We hope that by gaining access to the SafeToNet software for free and for life it will give parents one less thing to worry about and mean that cost is not a barrier when safeguarding children.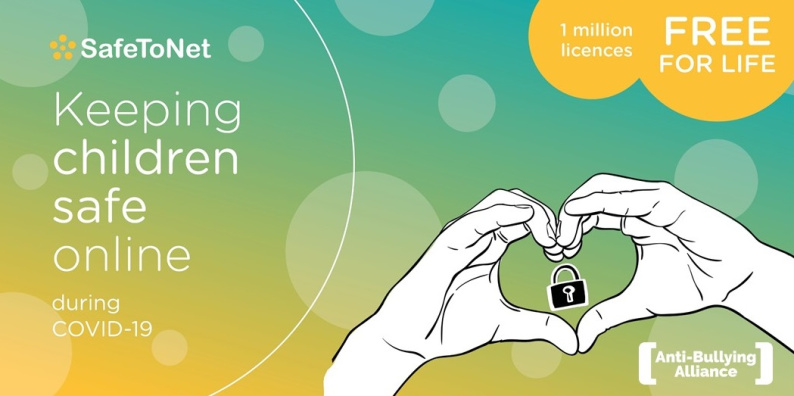 About SafeToNet
SafeToNet is a safety tech company and leading global authority in online safeguarding, focussed on keeping children safe online wherever they are around the world.
The company has developed award-winning AI-powered software, based on extensive cyber psychology research, to tackle online threats such as cyberbullying, sextortion, and abuse, aggression and low self-esteem. 
SafeToNet safeguards children and their mental wellbeing online without sacrificing their privacy, using an intelligent safeguarding keyboard that filters harmful content in real time without the need for human intervention. The app also helps parents to understand when their child is at risk without revealing the content of their messages. Learn more at www.safetonet.com. 
In 2020 SafeToNet became a founding member of the Online Safety Tech Industry Association (OSTIA), which is dedicated to the tackling of online safety issues and is supported by the UK government, charities and campaigners. SafeToNet also sponsors the SafeToNet Foundation, a UK registered charity founded to educate and inform the public about online safety issues for children and young people.
The SafeToNet Foundation is a registered charity that provides grants and financial support to initiatives that focus on safeguarding children from risks stemming from cyber-bullying, sexting, online grooming, and harmful content on websites and social media. It provides access to the SafeToNet software for free and to those families that cannot afford to safeguard their children.  It also provides grants and support to charities and child welfare groups.