On Monday, the government published its final decisions on new laws aiming to make the UK a safer place to be online.
Image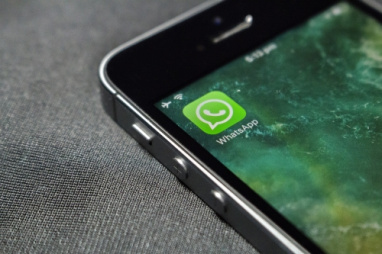 The key decisions within the Online Harms White Paper consultation response are:
New rules to be introduced for tech firms which allow users to post their own content or interact

Firms failing to protect people face fines of up to ten per cent of turnover or the blocking of their sites and the government will reserve the power for senior managers to be held liable

Popular platforms to be held responsible for tackling both legal and illegal harms

All platforms will have a 'duty of care' to protect children using their services

Laws will not affect articles and comments sections on news websites, and there will be additional measures to protect free speech
The new duty of care aims to make companies take responsibility for the safety of their users and this regulatory framework will be enshrined in law through The Online Safety Bill, which will be ready in 2021.
The Government has also confirmed that Ofcom will be named as the regulator in legislation and will determine appropriate levels of risk-based and proportionate protection for children and set out through its codes of practice the steps companies need to take. This is expected to cover legal but harmful content and activity such as cyberbullying, and access to age-inappropriate content.
In the interim, the Government is publishing a 'One Stop Shop' tool with practical guidance for companies on how to protect children online and until Ofcom is fully operational and can set out the steps companies need to take to tackle cyberbullying in its codes of practice, the Social Media Code of Practice sets out the principles that companies should adhere to. 
The Government's longer term plan is to align its work on cyberbullying with the cross-government plan on tackling loneliness, recognising that loneliness, particularly amongst young people, can be exacerbated or directly caused by cyberbullying. The government has stated it will conduct further research and develop further guidance on tackling cyberbullying as part of this.
Baroness Beeban Kidron OBE said of the response: 
The announcement that the era of self-regulation is over is a welcome step forward. The Bill must ensure that companies are not allowed to continue to make and deliver risky services to children. Focusing on bullying and bad actors is only the beginning. Minimum standards, safety-by-design and full accountability to an independent and empowered regulator are all necessary elements of an Online Harms Bill worthy of its name. Ultimately, the real test for this bill will not be who or what is and isn't included in its scope, but whether it actually changes children's lives. There's still a long way to go, and we look forward to giving the bill the scrutiny it deserves.
Peter Wanless, NSPCC CEO said:
This is a landmark moment – the NSPCC have long called for an enforceable legal Duty of Care on tech companies and today is a major step towards legislation that can make that a reality. For too long children have been exposed to disgraceful abuse and harm online. Child protection and children's voices must remain front and centre of regulatory requirements. We set out six tests for robust regulation – including action to tackle both online sexual abuse and harmful content and a regulator with the power to investigate and hold tech firms to account with criminal and financial sanctions. We will now be closely scrutinising the proposals against those tests. Above all, legislation must ensure Ofcom has the power and resources to enforce the duty of care and be able to identify and then take appropriate action against tech firms that fail.