On Tuesday 5 November the Anti-Bullying Alliance, in partnership with O2, hosted an exciting VIP roundtable discussion to share our Change Starts With Us Report ahead of its launch for Anti-Bullying Week 2019.
The report was written together with young people and made recommendations to six key stakeholder groups we believe have the power to reduce bullying both online and offline. The event brought together representatives from all the stakeholder groups. Young people presented their Change Starts With Us recommendations and we held a group discussion.  
The discussion was chaired by Sian Griffiths (Education and Families Editor at The Sunday Times) and included the young people themselves – with representatives from youth organisations and tech companies,  anti-bullying campaigner Chloe Hine, and Jade Arif, parenting influencer on Instagram, all sharing their views. Topics ranged from schools needing to be measured on wellbeing, not just academic attainment, a call for a review of how bullying is dealt with and also how parents should show more interest in a child's day and the technology they use.
A catalyst for change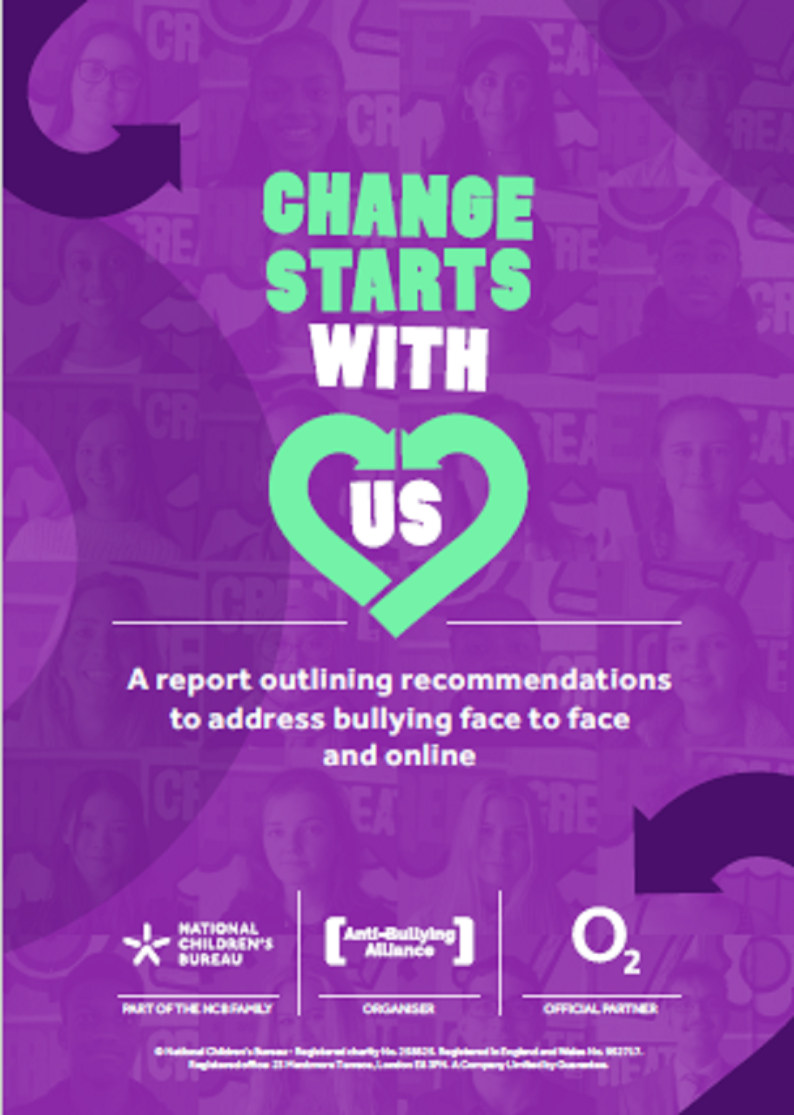 We really see this report as a catalyst for change and a real chance for children to voice their opinions about bullying both offline and online.
Martha Evans, Director of the Anti-Bullying Alliance
Change starts with raising awareness. Also children need to be brave and to come forward.
Joe Joyce, professional boxer and anti-bullying campaigner
As the official partner in the project we are very proud of this report. This is the voice of the young people and we really need to listen.
Nicola Green, Corporate Affairs Director at O2
This is a great way to show people that they are not alone. One of my highlights from the report is how many sectors are involved, especially parliament. If bullying becomes better legislated, that would be amazing.
Chloe Hine, who was bullied herself and is now an anti-bullying activist
Hearing the voices of young people
Some examples of the recommendations from the young people in the report include:
Schools and education settings must record how much bullying is taking place and understand the 'hotspots' where bullying is more likely to happen, such as the journey to and from school.
Social media and online gaming companies should set children's default privacy settings to the highest level.
Media and influencers should use their power responsibly and portray real life rather than an ideal.
Parents and carers should attempt to understand the technology that children use, and take time to listen to children.
Government and parliamentarians should act as role models in how they treat each other, and fund more training for schools.
Children and young people should think about the impact of their words and actions.
We encourage everyone to read the report, watch the video and post a pledge to become part of the Change Starts With Us movement.