A blog by Denise Francis, founder and artistic director of Firehorse Productions
At Firehorse we are passionate about educating through entertainment and believe that drama can make a real difference. Drama is a powerful and flexible tool that we use to develop and enhance young people's understanding of social and curriculum-based issues.  That belief has guided our work with schools over a number of years on a variety of innovative, issue-based live drama productions.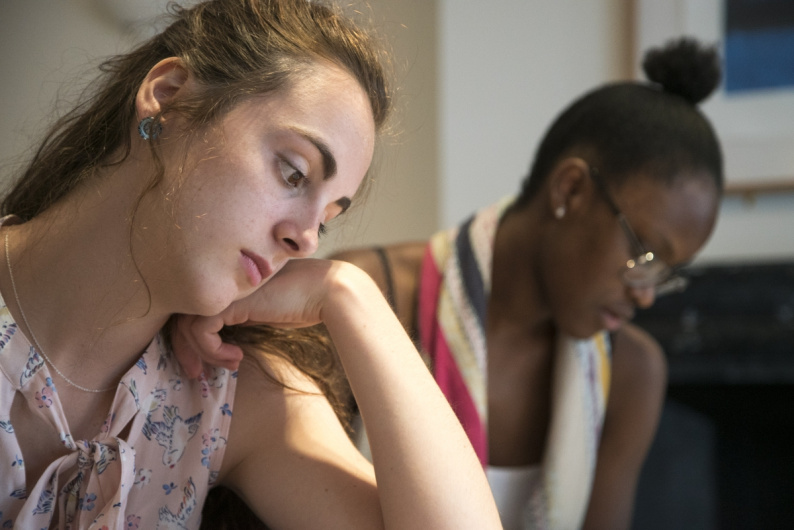 We have always produced anti bullying work, but last year we decided to delver the message in another format, film, to reach a wider audience. Our 2016 production My Life as A Bully challenged the idea that bullying should be tolerated and accepted as 'just a part of growing up'. This was shown in Parliament and has been used as a resource by schools across the UK. Our focus on bullying was driven by demand; time and again when we visit schools teachers tell us it is one of the most challenging issues they have to deal with.
Unfortunately, the advent of new technology has made bullying easier to do and more difficult to detect. Cyberbullying is particularly insidious and can come in many different forms across multiple channels and media. We know schools and teachers find this a particularly difficult issue to tackle, as highlighted by this recent blog from a teacher. Teachers are also unaware and untrained to detect bullying behaviour
Owen Hathway, Wales Policy Officer at the National Education Union, told us: "Cyber bullying is a real challenge for teachers as it is a form of bullying that is not always obvious in the classroom, it can take place across multiple platforms and can often be conducted using technology and forums that teachers themselves don't regularly engage with.  
We have to be mindful of the impact this sort of issue can have on both children's educational attainment and wellbeing. The more resources and support that teachers can utilise the better. Making sure pupils are in a safe and happy learning environment is absolutely crucial.
It is also affecting our children in their education and in their mental health. A recent story revealed the number of children receiving counselling over cyberbullying has more than doubled in five years, and we know anecdotally from the pupils we have spoken to that it has a huge impact on their wellbeing.
That's why we decided to produce a second educational film specifically focused on this new and sinister form of abuse. We are filming B is for Bully with real pupils at a real school in South Wales – Ysgol Bae Baglan in Port Talbot. Film gives us a unique opportunity to peek into people's lives and with B is for Bully we will explore the implications of cyberbullying. The hard-hitting story will give an exclusive insight into the world of the bully, the bullied and the bystander, and will encourage viewers to stop negative behaviour online, highlighting the impact and consequences. We want this film to be a force for good, going beyond entertainment. It could save a life.
It would be great to have a magic wand and eliminate cyberbullying. Sadly that's not possible but Firehorse will work tirelessly to raise awareness and change attitudes. However, as a not-for-profit company we need support to make this film a reality. We have launched a crowdfunding campaign to raise the money we need to produce it, and if we can raise £15,000 in the next two weeks we can start filming in April.
When people come together great things can happen. By using crowdfunding, we are creating a community that cares and will stand up against bullying and hopefully delete cyberbullying.
To support our campaign, visit: https://www.indiegogo.com/projects/b-is-for-bully-film-school/