Children and young people are our future and hold a huge potential to change our communities for the better. We know that when children feel valued and confident to speak up it creates an incredibly positive force for change.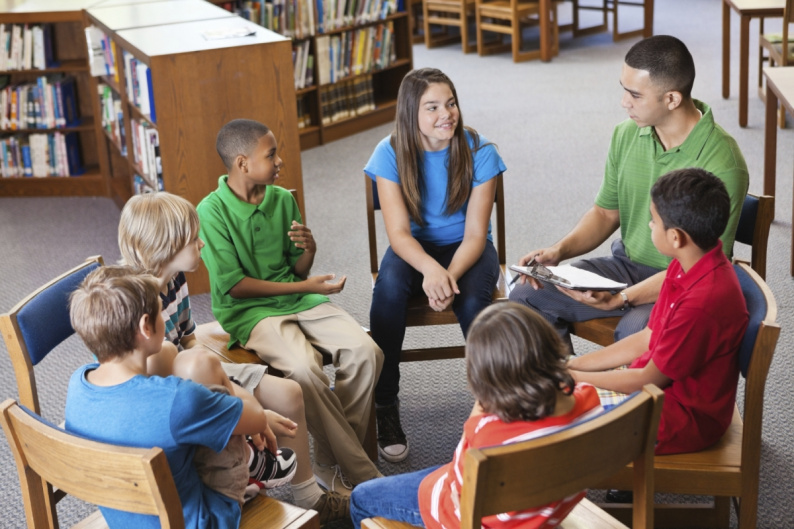 Yet, all too often we hear that young people don't feel comfortable, confident or supported to speak out about the things that are worrying them. A recent survey of young people by Ditch the Label (2018) found that of those who had been bullied, 35% had never told anybody. This is a real problem because we know that young people speaking out about bullying is key to tackling the issue.
It's so important that children and young people feel supported to talk about bullying and stand up for their peers. A study by Sainio, Veenstra, Huitsing, and Salmivalli (2010), found that targets of bullying were less anxious, less depressed, and had higher self-esteem if they had at least one classmate defending them when they were victimized than targets without defenders. Yet, during Anti-Bullying Week last year our survey revealed that 40% would keep quiet if someone else was being bullied because they didn't want to be bullied themselves.
In fact, studies have found that there are many reasons why children and young people don't feel able to talk about bullying experiences. According to Ditch the Label's 2018 survey, the top three reasons for not telling anyone about bullying is because they believe they will be called a snitch, because they're scared of it getting worse or because it won't be taken seriously.
The feedback that we get from young people really goes to show that we're not doing enough to ensure that they feel safe and supported to talk about bullying. That's why we're partnering with tootoot again this year for Pupil Voice Week which is running from 24th- 28th September 2018 to raise awareness of the importance of pupil voice and to celebrate all of the incredible things that happen when our children and young people use their voice to speak up about the things that are important to them.
After an amazing campaign last year, with over 150,000 pupils joining, tootoot's Pupil Voice Week is back and bigger than ever with the theme 'Use Your Voice'. This year's Pupil Voice Week has more partners and resources than ever before to help schools celebrate.
We want children around the world to feel comfortable to speak up about anything; empowering children's voices should be at the core of everything we aim to do, which is why the Pupil Voice Week activities, lesson plans and resources focus on the idea that it's good to speak up. If we want to make a positive change in our communities children's voices have to be a part of that.
It is time to act now and work together to make sure that this becomes a reality. Sign up and download the resources and activities. Let's celebrate pupil voice together.
Receive your free support and resources by signing up at www.pupilvoiceweek.co.uk, and join the celebration on social media from the 24th-28th September using #PupilVoiceWeek and tag @tootootofficial.
We've also put together a few tips for schools about encouraging pupil voice (you can download this as an infographic at the bottom of this page):
Use visual aids and reminders around the school about how important it is to share your concerns and feelings. Make it clear this is a talking school by using posters, encouraging times that you can talk quietly to your teacher and use times like Anti-Bullying Week and Pupil Voice Week to reiterate that you are there to talk to.

Set up a school council that influences your anti-bullying work. Make sure your council is representative of the school population.

Survey pupils in your school to find out about levels of bullying and wellbeing in your school. Ask particularly about types of bullying and whether some groups of young people are more likely to be bullied than others.

Use examples in the media, e.g. literature or film, of young people speaking out to encourage and role model voice.

Ask young people what they think of their school – make sure you ask all pupils. Not just pupils in the school council or anti-bullying peer supporters, for example.

Organise a 'takeover day' where young people can run an aspect of the school community like social media accounts or assemblies.
The power of Pupil Voice is so important to ensuring that children are able to talk when they are worried about something. Get involved today and sign up to tootoot's Pupil Voice Week 2018: 'Use Your Voice': http://www.pupilvoiceweek.co.uk