We started Odd Socks Day in 2017 and since then it's grown and we now see millions of people taking part. You can find a summary of the resources we've created over the years. Our research has shown that over 5 million children take part in Odd Socks Day each year! We've had some incredible celebrities getting involved such as Ant and Dec, Victoria Beckham, Annemarie, Craig David, Emma Willis and many, many more and it all started with a simple message, it's ok to be yourself.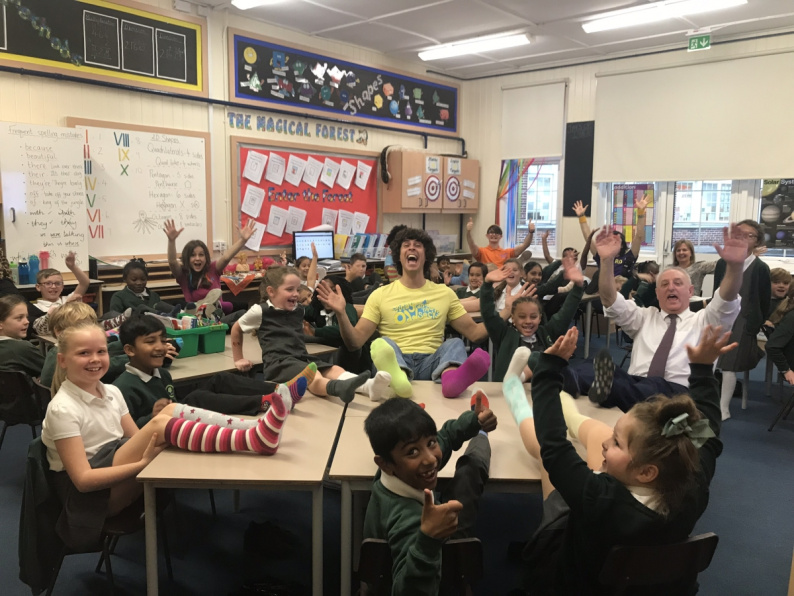 Odd Socks Day 2021 - One Kind Word 
In 2021, we provided school packs, posters and a workplace pack to help bring Odd Socks Day to life. Millions of children took part and we even had Andy and the Odd Socks take part in a BBC Teach lesson you can still watch today. The school packs are at the bottom of this page. Andy and the team created a song / video call One Kind Word. 
Odd Socks Day 2020 - United Against Bullying 
In 2020, we delivered a covid-safe school pack and workplace pack. Andy and the Odd Socks did a cover of the Sham 69 song - the Kids Are United - which was amazing.  Andy's team worked with school pupils to make sure we had as many pupils in the film as possible. We were lucky to have Princess K and Libera in the song/video as well. 
In addition to all this, Andy and the Odd Socks and ABA delivered an amazing virtual assembly with some incredible celebrities including Sir Mo Farah and Annemarie! You can still use the assembly as a resource in school - take a look below. 
Change - Odd Socks Day 2019 
Andy and the Odd Socks - Change song: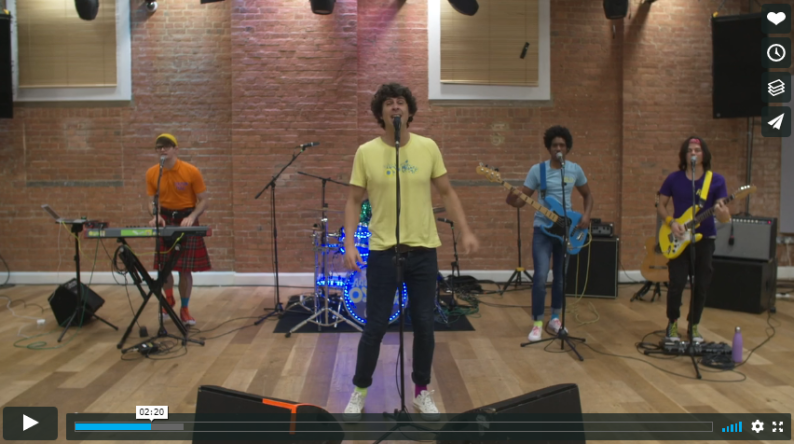 Choose Respect - Odd Socks Day 2018 
Unique - Odd Socks Day 2017