Wherever there's a conversation about bullying, we want to be part of it. Whether that's a conversation about bullying in its most extreme forms or about behaviour that gradually develops or combines with the actions of others. Through these conversations we can unite to stop bullying.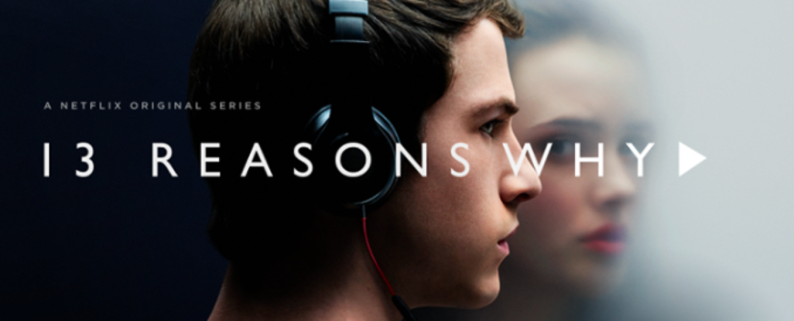 The Anti-Bullying Alliance has been pleased to have been working with Netflix on supporting materials relating to bullying to support the second season of 13 Reasons Why. We have had no influence on the content of the second season and have only been involved after filming was completed. It is important to remember that 13 Reasons Why is an 18 rated programme however we are aware of it is popular amongst teenagers.
13 Reasons Why discusses very serious and potentially distressing issues, including, bullying, suicide, self-harm, mental health issues, sexual assault and violence and drug use. In this season Netflix have added more warnings about the types of content within the programme. If your child is watching 13 Reasons Why, Netflix has produced a resource with ideas about how to discuss the season with your child. ABA has been involved in the creation of a short film about roles involved in bullying behaviour to help people to understand that we all play a role in bullying at school. 
Netflix has a range of parental controls available and we have developed a few tips for you to get the conversation started with your child: 
Get talking 
As soon as your child starts to use the internet and stream content online you should begin to talk about what they might find there. Talk to them about the importance of them coming to talk to you if they see something that worries them or that they know you'd prefer them not to see. Discuss this with them regularly. 
What are the age restrictions?
Many sites have a minimum age limit of 13 – this includes websites like YouTube and Facebook. Explain to your child that age limits are there to help protect them from unsuitable content.
Agree rules together 
What does your child enjoy watching? What are their friends watching? Agree together which streaming platform and channels they are able to watch and what particular programmes you are happy for them to watch. There are child-friendly search engines that are especially suitable for children; you can find these listed on the Deal With It page.
Stay calm 
Let your child know they can talk to you or an adult they trust if they are concerned or upset about anything they see whilst watching TV or whilst streaming content. 
Take opportunities to talk about difficult subjects 
If your child has watched 13 Reasons Why or any difficult content online or on TV, take the opportunity to raise difficult issues with them. Utilise their watching of content and find out whether they have had any similar experiences or if they understand the issues they've seen. Find out if there is bullying in their school or online and find out about your child's wellbeing. 
This is not an endorsement of the 13 Reason Why series but rather guidance related to talking with your child about bullying.